DALIT HADASS WARSHAW: PIANO PERFORMANCE BIOGRAPHY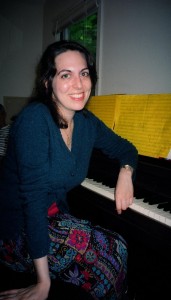 Born in 1974, Warshaw began her piano studies at age three with her mother, Ruti Hadass Warshaw. A significant early mentor was the legendary pianist and teacher Nadia Reisenberg, who was also instrumental in encouraging Warshaw's early compositional endeavors.
She began composing one year later, writing her first orchestral work at age 8, for which she became the youngest winner of the BMI Award. In 1985, Zubin Mehta conducted her second orchestral work, In the Beginning, with both the New York and Israel Philharmonic Orchestras.  She continued to study piano, musicianship and composition with Ruti Warshaw until the age of seventeen, also receiving piano lessons from Richard Goode and Martin Canin. She went on to receive degrees from Columbia University and the Juilliard School, where she obtained her doctorate in music composition in May 2003.
As a pianist, Warshaw has performed widely as both soloist and chamber player, in venues as diverse as Avery Fisher Hall, Miller Theater, Alice Tully Hall and the Stone, her repertoire ranging from the piano concerti of Mozart, Schumann and Grieg to her own compositions and improvisations. She has appeared as a soloist with the Rockland Symphony, Cheyenne Symphony and the Misgav Chamber Players, under the direction of Lukas Foss. She has appeared in chamber recitals with artists such as acclaimed cellist Wendy Warner, Boston Symphony cellist Jonathan Miller, thereminist Pamelia Kurstin, and mezzo-soprano Re'ut Ben Ze'ev.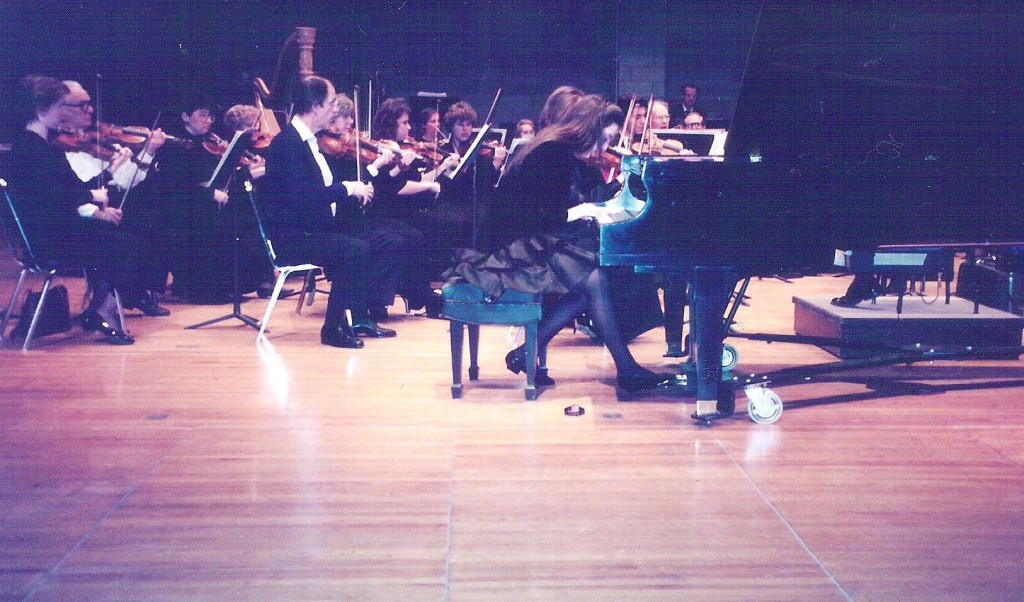 Warshaw's CD, Invocations, was released in January 2011 and is available on Albany Records. This recording allowed her to feature and reconcile diverse aspects of her musical identity — composer, pianist, and thereminist.
Warshaw continues to cultivate a multi-faceted persona as composer, performer and educator. In January 2015, she will perform as soloist with the Grand Rapids Symphony, premiering her new piano concerto, Conjuring Tristan. 
Confessional [or: The Trial and The Ecstasy of Chiara Signorini] (2013)
"Agitata" from Three Intermezzi (1994)
Audio clip: Adobe Flash Player (version 9 or above) is required to play this audio clip. Download the latest version here. You also need to have JavaScript enabled in your browser.
The Nameless (1992)
Inspired by the Old Testament sacrificial tale of the Daughter of Jephtah
Audio clip: Adobe Flash Player (version 9 or above) is required to play this audio clip. Download the latest version here. You also need to have JavaScript enabled in your browser.
Prelude to Charlotte (1996)
Inspired by the artwork of Charlotte Salomon, a Jewish amateur artist whose life was cut short by the Nazis in World War II
Audio clip: Adobe Flash Player (version 9 or above) is required to play this audio clip. Download the latest version here. You also need to have JavaScript enabled in your browser.
All piano performances by Dalit Hadass Warshaw