A prolific composer and active performer since childhood, Dalit Hadass Warshaw's works have been performed by over twenty-six orchestral ensembles, including the New York and Israel Philharmonic Orchestras (Zubin Mehta conducting), the Boston Symphony, the Cleveland Orchestra, the Houston Symphony, the Y Chamber Orchestra, the Colorado Symphony, the   Albany Symphony and the Grand Rapids Symphony.
Born in 1974, Warshaw began her piano studies at age three with her mother, Ruti Hadass Warshaw. She began composing one year later, writing her first orchestral work at age 8, for which she became the youngest winner of the BMI Award. In 1985, Zubin Mehta conducted her second orchestral work, In the Beginning, with both the New York and Israel Philharmonic Orchestras.  She continued to study piano, musicianship and composition with Ruti Warshaw until the age of seventeen.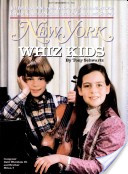 She went on to receive degrees from Columbia University and the Juilliard School, where she obtained her doctorate in music composition in May 2003. Significant teachers from that time include Milton Babbitt, David Del Tredici and Samuel Adler. Important awards and distinctions include a Charles Ives Scholarship from the American Academy of Arts and Letters, a Fromm Music Foundation Grant from Harvard University, five Morton Gould ASCAP Foundation grants, two BMI Awards and a Fulbright Scholarship to Israel.
As a pianist, Warshaw has performed widely as both soloist and chamber player, in venues as diverse as Avery Fisher Hall, Miller Theater, Alice Tully Hall and the Stone, her repertoire ranging from the piano concertos of Mozart, Schumann and Grieg to her own compositions and improvisations.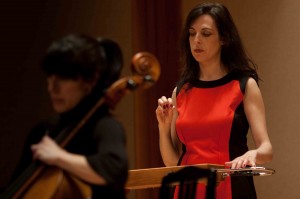 Having studied with renowned thereminist Clara Rockmore from an early age, she has appeared with ensembles such as the New York Philharmonic, the Boston Modern Orchestra Project, the Royal Stockholm Philharmonic and the Boston Symphony.
Warshaw continues to cultivate a multi-faceted persona as composer, performer and educator. She currently serves on the composition faculty of CUNY Brooklyn College, after teaching at the Boston Conservatory from 2004 to 2014. She also taught orchestration at the Juilliard Evening Division from 2000 to 2005, and was a Visiting Professor of Composition at Middlebury College from 2003 to 2004.
Frequently inspired by themes gleaned from history, literature and visual art, she has addressed artists and writers ranging from Balthus to Irene Nemirovsky in her works, and has set texts by such diverse poets as Dorothy Parker, Langston Hughes, Hilan Warshaw, and the Song of Songs. Her music has been widely praised for its lyricism, its unique orchestral palette, its distinctive harmonic vocabulary, its sense of drama and emotional intensity.
Warshaw's CD, Invocations, was released in January 2011 and is available on Albany Records. Along with providing a diverse representation of her compositional language, this disc integrates the theremin with acoustic ensembles in ways that exhibit the more lyrical, vocal and expressive capacities of this unusual instrument, and that reveal its limitless ways of blending and interacting with different timbral combinations. On it, she performs on a unique and profoundly historical instrument: Clara Rockmore's theremin, which was built and customized to her specifications by its inventor, Lev Termen, in the early 1930's, and on which she last performed in 1993.
Warshaw has held multiple residencies at the Yaddo and Macdowell Artist Colonies, among others. She currently resides in New York with her husband and son.